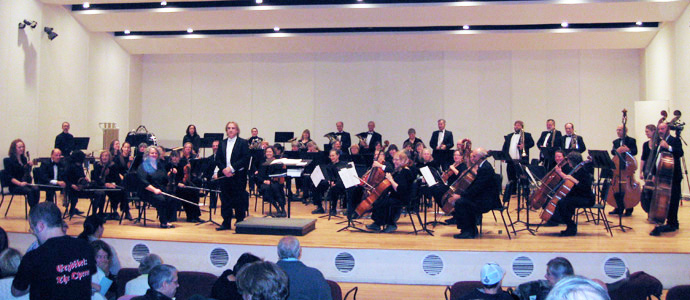 March 14, 2020 Concert -- CANCELLED
In light of the spread of coronavirus in the region, we have regretfully cancelled our concert that was scheduled for Saturday, March 14, 2020. We hope to reschedule and perform the program that we prepared at some future date.
Featured Video
November 2, 2019
Franz Schubert Rosamunde Overture
Anton Bruckner Symphony No. 7 in E major.

Video courtesy of LCATV
Mahler's Symphony No. 2 The Resurrection
April 21, 2018
In collaboration with the Green Mountain Mahler Festival, Champlain Philharmonic and South Burlington Community Chorus.

Video courtesy of LCATV
The Burlington Civic Symphony is a nonprofit, 501(c)(3) tax-exempt organization. Contributions are tax-deductible to the full extent of the law.