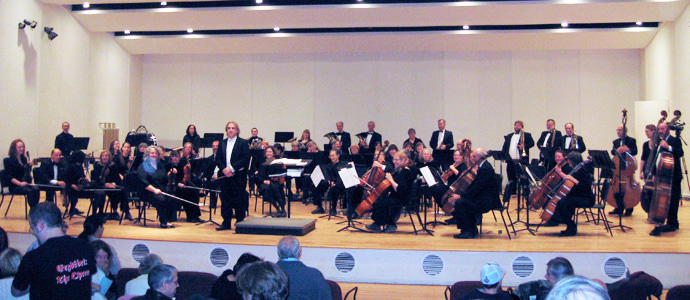 Fall Concert
Join Music Director Daniel Bruce and the Burlington Civic Symphony
for our fall concert.
Saturday, November 2, 2013 at 8:00 PM
Elley-Long Music Center at Saint Michael's College 223 Ethan Allen Avenue, Colchester, Vermont
Directions
The program will feature the Fanfare from La Péri by Paul Dukas; Beethoven's Symphony No. 3, "Eroica"; and Stravinsky's Firebird Suite.
Tickets on sale at the door beginning at 7:00 pm
See full 2013 - 2014 schedule.
The Burlington Civic Symphony is a nonprofit, 501(c)(3) tax-exempt organization. Contributions are gratefully accepted.