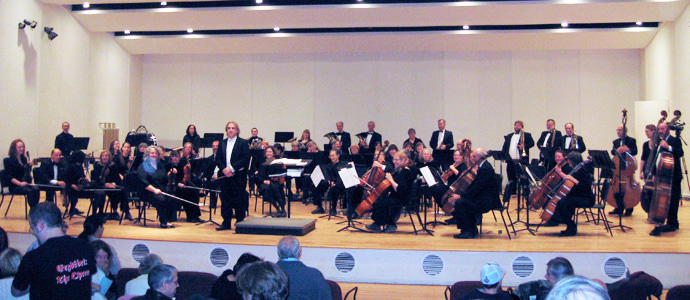 Summer Pops
Saturday, August 6, 2016 at 7:00 PM
Spruce Peak Performing Arts Center, Stowe, Vermont
Purchase Tickets
Music Director Daniel Bruce will lead the orchestra in an energizing program of light classical selections including works by Mozart and Tchaikovsky, and popular themes from movies and Broadway shows including Star Trek, Frozen, and Phantom of the Opera. Family pack discounts available. Purchase Tickets.
City Hall Park Concert Series
We will also be performing a shorter program as part of the City Hall Park Concert Series sponsored by Burlington City Arts on Friday, August 5 at Noon in Burlington's City Hall Park. Come and listen to a symphony orchestra in the park for free! Rain site: Contois Auditorium inside City Hall.
Concert Videos
March 12, 2016
Video courtesy of LCATV
November 7, 2015
Video courtesy of LCATV
The Burlington Civic Symphony is a nonprofit, 501(c)(3) tax-exempt organization. Contributions are tax-deductible to the full extent of the law.